Federal Premium Personal Defense HST Ammunition has been specially designed to deliver consistent, tremendous expansion, optimum penetration and superior terminal performance. The specially designed hollow point will not plug while passing through a variety of barriers and the jacket and core hold together providing nearly 100% weight retention! This ammunition was engineered to meet or exceed ammunition testing protocols; these protocols put bullets through 10% ordinance gelatin, steel, wallboard, plywood, laminated automobile safety glass and gelatin covered in heavy clothing and measure how well the bullets penetrate, expand and hold together.
FBI heavy clothing protocol testing has shown that on average the 30 Super Carry load will deliver 15.5″ of penetration with 0.53″ of expansion.
One of the great things about this ammunition are high quality features that make this ammunition perfect choice for self-defense ammunition. Each round of ammunition is loaded into a Federal Premium nickel plated brass case with waterproofing on the case mouth and primer. Every load has a consistent powder charge and reliable primer for consistent ignition. Every HST bullet features a tapered jacket profile for reliable feeding, a cannelure that locks the copper jacket to the lead core, patented co-aligned internal and external skiving and a deep tapered hollow point that will not clog.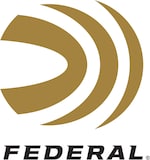 Made In United States of America
PRODUCT INFORMATION
| | |
| --- | --- |
| Cartridge | 30 Super Carry |
| Grain Weight | 100 Grains |
| Quantity | 500 Round |
| Muzzle Velocity | 1250 Feet Per Second |
| Muzzle Energy | 347 Foot Pounds |
| Bullet Style | Jacketed Hollow Point |
| Bullet Brand And Model | Federal HST |
| Lead Free | No |
| Case Type | Brass |
| Primer | Boxer |
| Corrosive | No |
| Reloadable | Yes |
| Country of Origin | United States of America |